Page 2 of 4
Local Ministry Initiatives

Nia, Inc. of Greater Richmond is the most immediate example of the ministry's impact on personal and community business development. Endeavoring to remedy social and economic disparities, Nia, Inc. was founded by Dr. Lance Watson and the Saint Paul's Baptist Church in 1992 to bridge socio-economic voids existing in the community. A nonprofit 501(c)(3) corporation, Nia, Inc. works to impact the lives of individuals and families in historically underserved communities through the implementation of programs established under the umbrella of its core initiatives. Nia, Inc. has sponsored home ownership conferences, financial literacy and HIV/AIDS prevention programs and in 2007 launched an financial literacy, entrepreneurial and business development training series. More information about Nia, Inc. can be found by visiting www.niainc.org. 

Henrico Federal Credit Union and The Saint Paul's Baptist Church have partnered together to promote smart money management and improve the financial choices for all of the Saint Paul's Baptist Church membership and associated community. With several locations to serve you, members are encouraged to learn new ways to make smart money decisions. For more information, visit www.henricofcu.org.  

Destiny Schools was launched in 2002 by Dr. Lance Watson and the Saint Paul's Baptist Church with the dream of developing unique Christian programming for elementary and middle school children.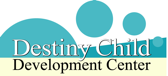 Destiny Child Development Center will provide world class child development twelve (12) hours per day year round for children from infancy to Pre-K. Competitively priced with a great discount for multiple children, Destiny will work to develop children in a creative Christian environment.
Destiny After School will seek to provide academic, recreational, social and spiritual support to children ages 5-12 after school 180 days per year. More information about Destiny Child Development Center and Destiny After School is available at www.destinychildcenter.org.  

Destiny Christian Academy will seek to provide world class academic, spiritual, physical and social instruction year round for Kindergarten students with plans to add a grade each year. The academy plans to offer instruction in language arts, social studies, mathematics, sciences, technology, the Bible, foreign language as well as exploratory and life skills lessons with the goal of becoming an IB school. 
Destiny Summer is an initiative of Destiny Christian Academy that provides enrichment programming for children ages 5-12 throughout the summer. Children explore the lifestyles, music, dance, food, faith, culture and homes of families all over the world. More information about these programs can be found at www.destinychristianacademy.org.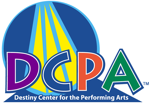 Destiny Center for the Performing Arts will offer creative and innovative arts programming for students 4-18. This dynamic music and fine arts academy will provide programming in band, orchestra, ensemble, chorus, musicianship, theory, dance, photography, etiquette and art. Private lessons will also be an option. More information about Destiny Center for the Performing Arts can be found at www.destinyperformingarts.org.

Destiny Leading Edge Academy, our newest educational initiative will provide educational support in math, reading and science for "at risk" children in elementary school. Watch this space for updates!

Charisma Books and Gifts provide spiritual formation resources to spread the gospel and facilitate the growth and development of our members, ministry and community. Resources include books, magazines, Bibles, journals, reference and study aids and materials, Christian Music and Videos, Greeting Cards, Jewelry, Gift Items, Educational Materials, Gift Certificates, Saint Paul's "BRAND" media, apparel and memorabilia and gift wrapping services. For more information about Charisma Books and Gifts, visit www.myspbc.org/affiliates/charismabooks.asp. 

Positive Power Media is an outreach ministry of the Saint Paul's Baptist Church. Utilizing a variety of broadcast mediums, Positive Power seeks to share the powerful and provocative preaching and teaching ministry of Dr. Lance D. Watson with local, national and global audiences on a weekly basis. More information about Positive Power Media can be found by visiting www.positivepowermedia.com.

Saint Paul's Community Foundation is an affiliate of the Saint Paul's Baptist Church and exists to build and manage endowment funds that provide support for the ministries of the Saint Paul's Baptist Church and its affiliates. The foundation fulfills its mission by cultivating endowed and major gifts and encouraging individuals and families to give in response to God's financial blessing to them and serving as responsible stewards by providing for the effective and efficient investment and distribution of funds.
In addition to supporting the ministry efforts of the church and its affiliates, it offers multiple scholarships for students. Visit www.saintpaulscommunityfoundation.org.  
Barnabas Counseling Center is an affiliate of the Saint Paul's Baptist Church that provides counseling and case management services to persons in need. Offering both individual and group services, the Barnabas Counseling Center is able to offer intensive case management services, including HIV/AIDS awareness and substance abuse recovery counseling and education, and other wrap-around services such as family and marriage counseling, and pre-employment counseling.